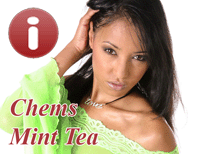 Chems is a gorgeous exotic dancer from Bastia, France, who is here to spice up your everyday workday routine!
This 24 year-old swarthy sweetie is like a languor dream on a warm and fresh Sunday morning. Everything about Chems is libidinous: her svelte body with long legs, her delicious natural breasts and unusual features. Her eyes look at you with an unconcealed sort of desire.
Dressed in a thin green gown she makes an amazing pole strip-show.
Chems' movements are full of pure eroticism, she surely knows how to dance for you and take you to the world of erotic fantasies!
Don't miss this wonderful chance to download and enjoy Chems free adult screensaver and stripsaver on your desktop!